Home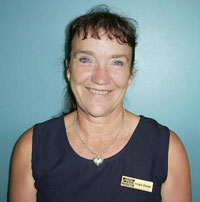 Trouble with bookkeeping? Can't make MYOB do what you want it to?
Angie Deeks has been providing computer training, MYOB consultancy services and bookkeeping support to people in Brisbane Urban and Rural regions and the City, for a number of years. As an MYOB Certified Consultant since 1999, Angie brings a wealth of experience in banking, bookkeeping and financial management when she comes to assist you.
Angie also brings a friendly helpful face to MYOB consulting, really listening and understanding your needs. This is why when Sole Trader Primary Producers, Importer Partnerships, Transport Companies , "Family Trust" Company Machinery Sales & Service businesses need training and assistance with MYOB and computerised bookkeeping, they say Angie - Help!
"SOMETIMES I COULD JUST KISS HER WHEN SHE TALKS ME OUT OF A MESS"
Leisa - Boonah Carrying Co
Angie has 30 years experience in computerised accounting, from the beginning of computerisation as a bank teller, to her current MYOB consultancy, where she provides MYOB training, help in setting up your office accounting systems, and bookkeeping skills. Patience and teaching ability are her outstanding qualities, which small business owners find invaluable when trying to meet compliance requirements and manage their own business.


Angie - Help! provides set-up, training and on-going solutions to all small to medium enterprises and primary producers in a large geographical area, with clients from Deception Bay to the Gold Coast and as far west as Gatton and Warwick.